Originally published in Loyalty360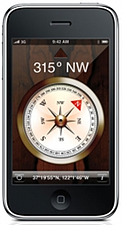 Most travel and hospitality brands are laser-focused on engaging guests while they're on-property. And it makes sense, doesn't it? Guests are right there, in reach, interacting in-person with the brand and staff. But the customer's experience doesn't begin and end at the door, so how else can travel and hospitality companies engage their leisure customers?
One idea is to better leverage mobile technology to engage guests, pre-trip. Today, more than half of Americans over 18 own a smartphone, one-in-four own a tablet, and seven-in-ten access social media sites on their mobile device daily. How do you leverage this platform from the first moment your future guests dream of a trip to when they show up at your front desk? Here are some ideas to drive engagement in those all-important early stages of the customer journey:Dreaming
The first stage of the travel process involves planting a seed about a travel occasion or destination and encouraging potential travelers to begin daydreaming: get them to think about their upcoming 10th wedding anniversary, remind them they need to plan a summer vacation or encourage them to check an item off their "bucket list."
Learn what inspires your guests and then get to work encouraging them to daydream. The greater understanding you have of your customers and the reasons they stay with you for their leisure trips, the more you can do to motivate them to travel –and stay with you instead of someone else.
Here are a couple of ideas:
Watch the weather: If you're selling tropical vacations and you see a blizzard hitting the Midwest, create a contest and ask people to upload photos of themselves (using the camera of their smartphone) wearing a sun hat or drinking a tropical drink to your Facebook page.

Pin it: Ensure your destination is building traction on global sites (e.g., Pinterest, Wanderfly) where travelers are creating dreams for future trips– and ensure they include your pictures in their dreams.

Drive the next trip: Hotels, tour companies, and cruise lines can create a shopping cart like "wishlist" on their site. Knowing where someone wants to travel, companies can send fun trivia, photos, tips and offers targeted to that person.
Planning
So, now that the traveler is dreaming about taking a vacation, you've got to make sure that your mobile strategies help them cut through the clutter and connect with your property.
Mobile devices are portable, "pocket travel agents," offering instant access to airfare prices, contact information, flight schedules, and bookings. According to comScore, 37% of US consumers accessed travel sites or apps from their smartphone in July 2012. Activities for the mobile traveler include reading reviews, comparing prices, and booking rooms but there are lots of ways to think about supporting your guest's planning activities.
Here are a couple of ideas:
It's always a huge bummer to find out that a must-see restaurant is closed for renovations. When you're travelling, up to the minute information is one of the most vital things a traveler can have. Help future guests identify activities of interest by encouraging them to download the Mobile City Guide from Trip Advisor. They're convenient, easily accessible, and most importantly updated in real time. They include reviews, suggested itineraries, and tips all synched with the site's content. An added bonus? The downloadable walking tours that don't require an internet connection, because despite the wonders of mobile, we could all do without the roaming charges!

Smartphones and tablets make it a lot easier for travelers to find and plan their trips, but the flip side is that a website not designed for smartphones and tablets, looks out of touch, and more importantly it's not convenient OR useful. Take a look at Jet Blue's awesome mobile app. From mobile booking, mobile boarding passes, terminal maps, to a really easy to use interface —Jet Blue's app doesn't just meet customers planning needs, it offers flyers things features clients didn't even know they could live without.
Booking
So we know connected travelers are using their smartphone to gather travel-related information, and the trends are on the rise for bookings by mobile device. While today, mobile booking might fall behind other activities, you can bet it won't for long. This is especially true for last-minute bookers—according to a Business Insider report, more 70% of mobile reservations are done within 24 hours of the planned stay.
Here are a couple of ideas:
There's a reason Hilton Hotels is one of the most popular hotels for booking on a tablet. Hilton has had a mobile booking app since 2009. One of the reasons it's so popular? It loads quickly, it's easily searchable, and it links to their HHonors rewards program. As busy travelers, looking to book a room in a hurry, synching to rewards reduces a ton of hassle. DoubleTree, a member of the Hilton family, does a terrific job of with their pre-stay out-reach, and it looks great on the phone of course—reminding travelers of the hotel's address, that they can pre-order amenities, and that a warm chocolate cookie awaits—delightful!

If you've ever looked on Fab.com, or any of the other dozens (hundreds) of flash-sale sites, you know their appeal—a major discount available for often just a few minutes. Turns out that kind of deal appeals to the spontaneous traveler as well. For example Priceline's Tonight-Only Deals feature spurred last minute bookings(made after 5pm), for hotels where many rooms might have gone unfilled.
Mobile technology is a revolutionary tool for inspiring, transacting with, and above all engaging your guests with your brand – all before they come through the front door. There are plenty of tools available today – and more coming down the pike – to help you help your guests to have a memorable experience at your property – one they'll want to rave about to family and friends.
The first steps? Reach out to your customers to find out what inspires them to visit your property – what goals they are trying to achieve. Then find some mobile tools that you can offer to help them achieve their goals when they visit. Don't wait to build strong engagement with your future guest!
Judy is VP of CMB's Travel & Entertainment practice and loves collaborating with clients on driving customer loyalty. She's the mom of two teens and the wife of an oyster farmer. Follow Judy on Twitter at @Judy_LC
Download our latest Consumer Pulse on the Future of Mobile Wallet here.
Check out our infographic on Loyalty and Mobile here.