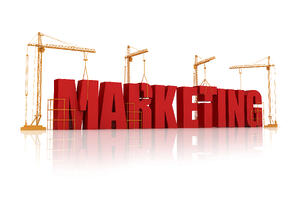 Today most companies are watching their expenditures closely and are challenged with how to effectively get the word out to prospective customers, but on a limited budget. The key to this is focus, across three different dimensions that we call AMP:
Audience. It's tempting to think that "marketing" doesn't happen until after a product is finished and ready to sell. However, efficient and effective marketing is tailored to specific segments. This requires a company to have a firm focus on what it's selling and to whom – early on in product development.

Message. In today's media environment, generic messages are worthless. With a specific, well-researched target market in mind, companies can craft tailored marketing messages that speak specifically to that target's needs and goals.

Promotion. There are some core tactics that every marketer has in his or her arsenal of tools: advertising, PR, conferences, social media, among others. Focus on key tactics and related outlets that you know your target market will look to for the needs you've identified.
Blanketing the entire marketplace with broad messaging is expensive, and typically ineffectual for anyone other than big brands who have to maintain broad-based awareness. Doing less in a deliberate way can make your money stretch farther and deliver more tangible results in terms of new, worthwhile prospects. Following the above guidelines, in this specific order, can help you focus your marketing activities.
Do you already have a segment you can hone in on to AMP up your marketing?
Rachel Corn is a Director at South Street Strategy Group, she specializes in finding growth opportunities in new market segments, new products and businesses and innovative business models.
South Street Strategy Group, an independent sister company of Chadwick Martin

Bailey, integrates the best of strategy consulting and marketing science to develop better growth and value delivery strategies.