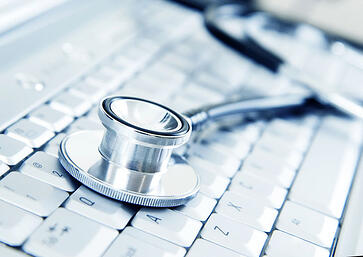 In the world of medical technology, the historical driver of value has been feature-driven. Hospitals, insurance companies and other payor audiences have been willing to pay a premium for new features—up to a point.
Today, though, in a climate of increased scrutiny over costs, more competition, and stricter reimbursement rules, payors are no longer eager to pay for minor features. This is especially true when looking to "leaner" markets outside of the US. Furthermore, consumers are becoming more empowered in their healthcare and as a result are increasingly looking for solutions that fit their lifestyles, rather than technical feature sets.It's time for medical technology companies to think about step-change innovation as a driver of value for them and their customers. And this innovation needs to begin and end with focus:
…on the customer segment: What are the current and potential markets for this product? Are there under-penetrated segments where a gap exists? Traditionally, companies have not focused on the end-user (the patient); yet this is an opportunity for innovation. We have also seen quite a few products "de-featured" for emerging markets and then brought back to the developed world for a unique segment. Is there a viable market segment that would be served with a "light" version of your product?

…on the customer goal: What are customers trying to accomplish with your products? How can you make their jobs easier? This requires communicating solutions—rather that discrete features—that directly solve a pain point. This could involve software, services, etc.

…on regulation: Between healthcare reform, re-admission rules and electronic records, healthcare is a prime field to view regulatory changes as an opportunity to make the customer's life easier. In what ways will regulations change your customer's business and how can you help?
Looking for innovation in your existing portfolio can be highly lucrative. An example of a "de-featured" product is from GE India: it stripped the bells, whistles and 423 pounds from GE's $100,000 Logiq 9 ultrasound machine and introduced a handheld device at about a tenth of the price. While this monitor was less advanced than its predecessor, it was a great fit for India due to small size and portability.
What hidden gems lie in your portfolio? Have you uncovered and exhausted opportunities for innovation?
Rachel Corn is a Director at South Street Strategy Group, she specializes in finding growth opportunities in new market segments, new products and businesses and innovative business models.
South Street Strategy Group, an independent sister company of Chadwick Martin

Bailey, integrates the best of strategy consulting and marketing science to develop better growth and value delivery strategies.
Earlier this year CMB's MedTech team partnered with the Massachusetts Medical Device Industry Council (MassMEDIC) to survey members for their perspectives on the past, present, and future expectations for innovation and growth in the medical device industry. Click here to download: The 2013 MedTech Industry and Innovation Study.