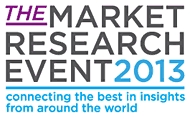 TMRE is always a whirlwind of meeting new people, catching up with clients and industry colleagues, and of course getting some time to reflect on the questions and challenges facing the Market Research industry and our clients. This weekend I took some time to round up 10 of the questions we heard asked, and sometimes even answered, at this year's conference:10. What if gaming isn't a waste of time? Is it possible playing Angry Birds could be a good thing? Author Jane McGonigal makes the case that gaming can bring us joy, relief, surprise, pride, curiosity, excitement, awe and wonder. OK, I'll buy that. But gaming used for the greater good? McGonigal shared how developers are creating games with missions that amount to more than just racking up points: Community gardening in real local gardens with a Farmville style interface, or Re-Mission, a game geared to young cancer patients, with the aim of increasing patient regimen adherence. My takeaway? Things are moving way too fast to get stuck in outdated notions of what has value and what doesn't.
9. Have you experimented with maximums? Here's a fun fact: shoppers who buy soup purchase 1-4 cans per trip. Professor Kathleen Vohs of the University of Minnesota, an expert on behavioral economics, found when shoppers were presented with a promotional offer for a maximum purchase of 4 cans of soups; they purchased those 4 cans, even if they had only intended to buy 1 or 2. Does anybody else think this has applications way beyond the grocery aisle?
8. Do you research with passion and openness to creative and custom methodologies? Best job title award to Janu Lakshmanan who is Global Vodka Consumer Insights for Beam. She used her budget to nurture trend spotting among employees of Beam to "go try stuff." As they harnessed the diversity of their employees, they uncovered insights from "interactivity" (watching a screening of Life of Pi in small boats wearing a life vest) to "collaborative lifestyle" (Mud jeans in the Netherlands…ask you to rent jeans for a year and then send them back to be recycled so you can try something new) . If you have a few seconds, check out Salta Beer Vending Machine or Coke Zero's 007 Skyfall.
7. Are you who you say you are? If not, you may get outed by your customers and employees. Like it or not, all roles require time, energy, commitment, confidence, and the zeal that drives sales. Daniel Pink, author of To Sell is Human describes the shift from the olden days, when sellers had a lot of knowledge and buyers were their hostages. It's not surprising that the top words used to describe sales include "pushy, yuck, ugh, hard, difficult, annoying, sleazy, manipulative." But nowadays, the buyer has the power. For example, if you are unhappy with a product, you as a buyer have a lot of power to make choices, because a lot of information is readily available. You (and your organization) need to know your ABC's: be Attuned (listen, find common ground, and persuade others) Buoyant (stay afloat in that ocean of rejection by re-contextualizing the failure) and Clear (curate information and re-staking the tent from problem solving to problem finding).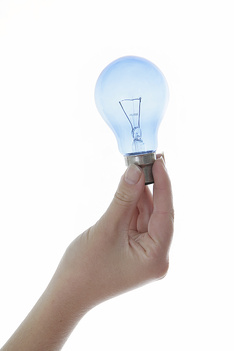 6. Do you have a relatable mission? First do you even have one? And second is it relevant to your target market? I loved Leslie Mottla of ZipCar's description of the company's human centered mission: enabling simple and responsible urban living. She also shared their six steps to success: be with customers; imagine the ideal; design the experience, humanize the details, envision service recovery as an opportunity and measure, measure, measure.
5. Have you glanced at your back seat drivers? No longer "seen but not heard," kids play a big role in influencing more than a trillion dollars in US household family purchases these days, says Marc Normand of Disney Media. The Plurals, kids ages 0-14, are being raised in families that look a little different from when Walt was running the show—they're growing up in families with one mom, two moms, one grandparent, a mom and dad, etc. Parenting styles and ethnic and cultural composition (checking multiple boxes when asked their origin) have also evolved. Technologically, 80% of all US households with children own an app enabled device. Half of all kids 6-14 actually use an app enabled device and 40% of 2 year olds are fluent in "the swipe "and other functions. Are you connecting to these little back seat drivers? They are a secret back door into a parents' wallet. Is your programming, product, or service maintaining relevancy as these tectonic shifts are taking place?
Stay tuned for numbers 4 through 1 of my TMRE round-up and tell us what's on your list of takeaways from the conference?
Julie is an Account Executive at CMB. She loved Nashville but is glad to be home with her own little back seat drivers. You can follow her on Twitter @Julie1research.