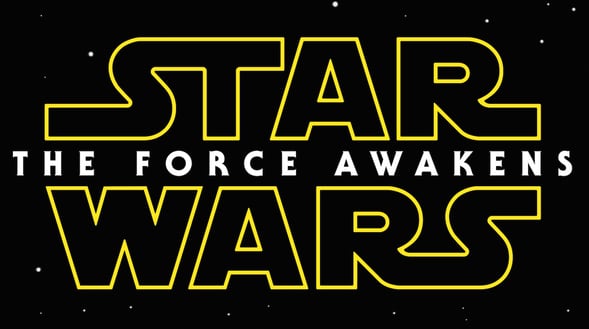 Unless you have been living in exile on the swampy planet Dagobah, you may have noticed that December 18th marks the release of Star Wars: The Force Awakens. There are reminders in every corner of the consumer landscape from Chewbacca Spiced Latte Coffeemate peering out of the dairy freezer to Limited Edition Star Wars lipsticks from Covergirl (including silver and gold but not Chewbacca). Star Wars-licensed clothing abounds from discount retailer Primark to The Gap and more. There are Star Wars shoes available ranging from Crocs (complete with Yoda-sound emitting add-ons) to customizable Superstar 80s from Adidas.
Of course, there are toys, too, featuring characters from the previous films and The Force Awakens. These were launched in grand fashion with "Force Friday," which took place on September 4th 2015 (falling conveniently ahead of the back-to-school and holiday shopping seasons). There have been three months of merchandise build up, with more character items set to be released after the full plot of the film is revealed. While witnessing the amazing treasure trove of merchandise and brand tie-ins, I couldn't help but wonder, how did LucasFilm's promotion of the first film compare to Disney's current efforts with The Force Awakens?
A long time ago (38 years) in a galaxy far, far away, the first Star Wars installment opened on May 25th in just 32 theatres. Initially marketed only to a small science fiction fanbase, momentum grew as the film received positive reviews and word of mouth spread. By August 1977, the movie was on over 1,000 screens. The film itself appealed to children and adults, and it featured ground-breaking 4 channel Dolby sound, adding to the overall cinematic impact (and audiences' desire to repeatedly return to the theater). It dominated the box office in 1977, grossing over $461 million dollars domestically (over $300 million ahead of another sci-fi classic: Close Encounters of the Third Kind). To put this in perspective: that's over 1.85 billion when adjusted for ticket price inflation.
By Christmas 1977, Kenner Products, which held the original licensing rights to Star Wars action figures, was underprepared to meet the production demand the surprise sensation. What was a toy retailer to do when faced with the inability to deliver the characters every kid (and some adults) wanted? Easy: sell empty boxes. Ahead of the holiday shopping season, Kenner cleverly sold "Early Bird Certificate Packages," including a certificate for action figures (available in February 1978), a diorama stand, and a Star Wars fan club membership card. Waiting to redeem those certificates must have been agony.
When Star Wars was first released, there was nothing else quite like it, and there was no way to anticipate the film's success nor the audience's desire for merchandise. With The Force Awakens, Disney knows its audience and has guaranteed there are enough items available to drive interest ahead of the film. There's also enough stock on the shelves as families head to the theaters (in sharp contrast to Disney's 2014 Frozen toy shortages). On top of the items available ahead of the release, there are several characters yet to be revealed, including Andy Serkais' Supreme Leader Snoke, which means that there's even more to come.
Have you ever waited in line for a pre or post-release movie toy? Will you be headed out to see The Force Awakens sporting any character socks?
An Associate Researcher and owner of a now vintage, non-mint condition Ewok village Julia Powell is.