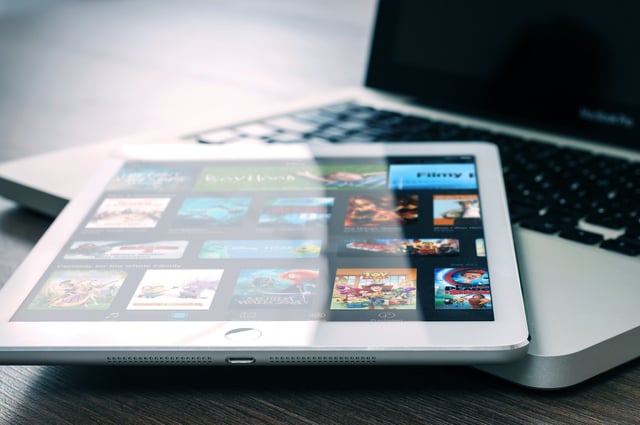 During February's Winter Olympics, NBC tried to measure exactly how many people tuned in to watch the games. This sounds like standard practice—and it is—but this time NBC strayed from the traditional Nielsen system by combining broadcast and cable channel viewership with streaming platform audiences to produce a single number—attempting to account for multichannel consumption
NBC isn't the only one struggling to get a valid headcount. As I was reminded at last month's Media Insights and Engagement Conference: no one in the media industry seems to be able to measure the crowd anymore.
The media and entertainment industry has been upended. Viewers are spread far and wide across devices, platforms, and time—no longer huddled around a single television set to watch primetime. We've said goodbye to the days of the standard 18-49 year old viewer group.
Further, the explosion of high quality, award-winning content from nontraditional producers like Hulu has fragmented audiences with niche tastes and demographics. There's programming for nearly every interest.
Conversely, the meteoric rise of programs like Stranger Things underscores the emergence of programs that are beloved by a blend of demographics—from parents to young teens—making it increasingly challenging for advertisers to know what will resonate with such diverse audiences.
From splintering audiences to multichannel consumption, the disruption within the media industry is coming from all sides. It's become harder for broadcasters to know who and how their content is being consumed and for advertisers to measure the ROI of ad spend. Data is coming in from a variety of sometimes incongruent sources, so it can be challenging to get the full picture.
The media industry needs researchers now more than ever to help uncover who, how, and why content is being consumed. Understanding the who, how, and why is critical for creating content and advertising that will resonate most with viewers and ensure advertisers are targeting and reaching the right audience.
The changing media and entertainment landscape is daunting, but this is a tremendous opportunity for market researchers to innovate and rise to meet these new challenges. We can't rely solely on traditional audience tracking methods—we need to dig deeper into the consumer psyche understand how media is being consumed.
The most successful researchers will be those who can balance the art and science of collecting insights—those who can parse vast amounts of data and stitch together a holistic story. I welcome these new challenges within the media and entertainment industry and encourage other researchers to help our clients face them head on.