Geoff Nicholson, 3M ambassador and former vice president for international technical operations, was recently quoted as saying "Six Sigma 'killed' innovation at 3M." His reasoning? The Six Sigma process requires a full-blown business case and even a 5-year business plan to get a new idea off the ground and into production. The result: a company once synonymous with innovation saw its new product introductions drop and ranking as a BCG innovative company plummet from number 1 to number 7 in four years' time.
Nicholson describes a core challenge to scaling innovation: how do you institutionalize it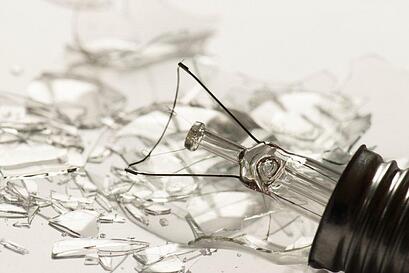 without stifling it?
Frameworks like Six Sigma and Stage Gate rely on strict "go-no-go" decisions at key junctures, based on quantified metrics such as market size, market share potential, volumes, etc. Quantifiable approaches like this work best with incremental innovations, such as line extensions or expansions into adjacent markets.
But, breakthrough innovations—the Model-T, iPod, Post-It Notes—target new-to-the-world markets and demand curves that are hard to quantify.
An alternative approach to assessing demand for a new offering is to take it through a proof-of-concept evaluation. With a small budget, a team of individuals passionate about the idea can use small-scale testing or research techniques to understand whether the idea works and if people want it. One of our clients always sets aside 15%-20% of his funds for sussing out new, big ideas in just this manner.
Without a doubt, companies seeking to innovate should try to learn rather than re-invent the wheel with each initiative. That is one reason South Street recommends clients seeking to "institutionalize" innovation do so with a playbook, rather than a process. A playbook assumes there are some generally repeatable steps at a high level, but they can be re-ordered and prioritized/de-prioritized based on management discretion and the unique nature of the opportunity or challenge addressed. This requires a deeper knowledge of different methods, deeper thought and judgment on the part of participants and more institutional agility, but it also ensures that the right tools are used at the right times. As the 3M story illustrates, instituting a one-size-fits-all process for innovation actually erodes this very capacity.
Is process killing your innovation?

Rachel Corn is a Director at South Street Strategy Group, she specializes in finding growth opportunities in new market segments, new products and businesses and innovative business models.
South Street Strategy Group, an independent sister company of Chadwick Martin Bailey, integrates the best of strategy consulting and marketing science to develop better growth and value delivery strategies.