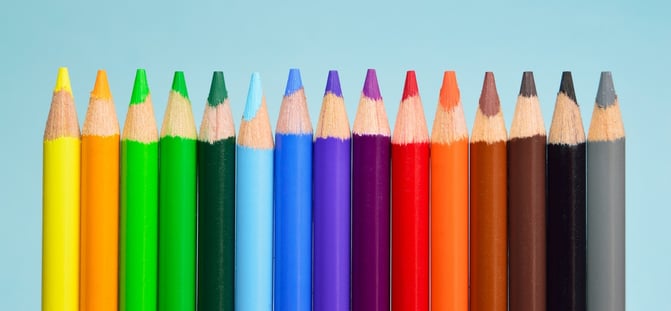 I learn something from every project I work on, and the sizable segmentation initiative I'm managing right now is no exception. The client is an incredible partner, and the work is challenging and rewarding—the trifecta! As a result, I've found myself more and more consumed with segmentation analysis and it's begun to creep into my non-CMB life (doesn't it always work like that??). Segmentation schemes are being implemented all around us, here are a few examples:
Airport food: Whether you're the solo business traveler minutes away from missing your flight or the parent who gets their kids to the airport 3 hours early, there is an eating experience designed for you. The sit-down restaurant didn't magically land next to the grab and go; restaurant options and placement are carefully cultivated to cater to all unique traveler types. Airport dining options are developed to provide an option to high-yield customers—paranoid parents and late travelers alike.
The Backstreet Boys: I was blessed to attend a Backstreet Boys concert (get off your high horse) at Fenway Park last summer. Throw Nelly and Florida Georgia Line into the mix and you've got yourself an unexpected synergy of musical talent. While my wife and friends argued over who their favorite BSB member is, to my right two cowboy-boot-wearing Gen Z-ers rolled their eyes in anticipation for Florida Georgia Line. Meanwhile, the guy in front of me lamented for the bygone days of "Hot in Herre". I'll admit on paper it seemed like an odd pairing, but this concert was in fact a carefully curated experience meant to cater to a variety of consumers.
Vacations: My wife and I tend to take the same beach/relaxation vacation every year, because as with most couples, "it's what we did last year". But when JetBlue announced a partnership with UTrip, an AI-powered personalized itinerary travel platform, I thought I'd take a peek and see how it all worked… maybe it'd recommend we shake things up for 2018's Buxton Bonanza. The gist is you answer a handful of questions about preferred types of travel activities (relaxation versus hiking, street food versus three course dinners, etc.) with the end result being a "traveler profile". It's a personalized experience designed just for you. Since we are, in fact, considering switching up our annual trip and going to Europe—trading little umbrella drinks for red wine—I chose Croatia as my destination of choice on the app and was immediately presented with a week-long personalized itinerary of activities, restaurants, and accommodations based on feedback from travelers with a similar profile as myself.
One of the joys of working in insights and for our incredible clients (not the Backstreet Boys) is in noticing how data is being turned into decisions all around us. As we head into the holiday season, take a look around and consider the vast amount of data, the advanced analytics, intensive qualitative research, and the thoughtful analysis that went into making every decision.
Will is a Project Manager II on the Financial Services team. He one day dreams of hosting a TV show with Chip and Joanna Gaines.