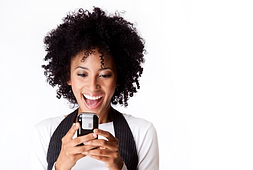 On a recent 5-hour drive with my son Pete, his iPhone's GPS-app suddenly started "cha-chinging" up points. He didn't know why the points were rolling in, nor did he have any idea how – or for what – or if he would ever redeem these points, but we both agreed: "Points are good."
Nearly everyone, not just Pete and me, is hardwired to enjoy games. "Gamification," the use of game mechanics in nongame settings, takes advantage of our psychological predisposition to enjoy games, and encourages people to engage in tasks that, but for the game, they might not feel compelled to do. Traditional customer loyalty programs leverage game mechanics: we earn points, achieve status/levels, display badges of honors and chase bonus points. And, clearly, these mechanics help to increase consumers' motivations and positively shape their behavior, leading to positive revenue impact for the associated brands.
Lately it seems that game concepts are cropping up in more – and some unexpected - places. Part of the reason for the recent popularity is the growth in social media, a channel that was born to be gamified. Twitter has been game-like from the beginning, with the main score being the number of followers. Foursquare, with its hundreds of badges to win, is basically a game….it isn't used, it's played.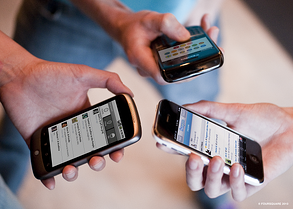 But after reading about social loyalty programs, where members earn reward points for promoting brands on social networks, I'm wondering if marketers are taking things a bit too far. Does rewarding customers for forwarding a brand-related tweet water down the strength of true loyalty?
If this term is new to you, let me tell you what I've been seeing: Social loyalty programs are promoted as taking the concept of traditional loyalty programs to the next level by enabling companies to track and reward their fans, followers and customers for a wide variety of online and social activities -- from tweeting a message to checking in to a location or liking a post on Facebook. Companies like CrowdTwist, a New York start-up (that recently received $6 million in venture funding) tracks and rewards customer behavior across social, mobile and online platforms.
Maybe social loyalty programs are the future – but before building a social loyalty and/or changing your current loyalty program, I'd suggest you consider these questions:
Where's the beef? Traditional loyalty programs are built on the principle of rewarding customers for behavior of value. The programs we work with can articulate the value of their members and of their program—the incremental sales, flights, stays, or bookings that they may not have generated otherwise. What economic value will a social loyalty program provide to a brand? What behaviors will you look to encourage? Will a program encouraging social behaviors deliver desired outcomes? The value of the activities must be calculated – in terms that the CFO will understand and believe.

What other (non-economic) value can a socially loyal member provide? What benefit to your brand is more fans or higher klout? Can your increased social-WOM, be connected to increased sales? Or insulate your brand from negative reviews? The CFO might have a harder time articulating the value of these activities – but they're important to consider.

Finally, to whom would a social loyalty program appeal? Segmentation research we ran a few years ago found that in a traditional loyalty program, the portion of members whose primary motivation was to "play the game" (e.g., seek out bonus points, enter contests) represented a fairly small portion of members. But these Game Players – or Social Loyalty members - may be a desired demographic with untapped potential for your brand.
So, before spinning the dial, understand your different customer groups and their associated motivations. Explore, for which segments, a social loyalty program would be beneficial in shaping customer behavior to yield positive business results. As with all things "social," gamification and social loyalty are tools in the toolbox to build customer engagement. Understanding if, when, where and how they fit into your current loyalty programs and strategies is the most exciting part.
Posted by Judy Melanson. Judy leads the Travel & Entertainment practice and loves collaborating with clients on driving customer loyalty. She's the mom of two teens and the wife of an oyster farmer. Follow Judy on Twitter at @Judy_LC
CMB at TMRE: We would love to see you at The Market Research Event. Be sure to stop by booth 406 to say hi and enter to win a New England Calmbake for two!