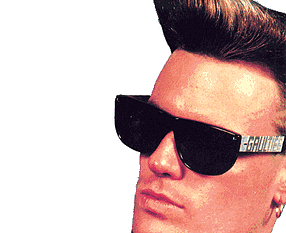 You know you've been to a great conference when the ideas and insights are still percolating and expanding weeks later; the Insights Innovation Exchange Conference in Philadelphia definitely fit that bill. In part one of my take on the conference I talked about the change we're seeing in the market research industry. In this post, I'll discuss the implications and manifestations for the change.Technology is driving the change, but people will lead it
Technological changes are a primary piece of the "revolution," but does this mean we will do more with less? The short answer is no. Technology will not reduce our need for people. In fact, the big changes introduced by technology and new tools & techniques will require most market research firms to aggressively hire more people, not fewer. The challenge, however, is defining and finding the new talent and skills that will apply to the market research of the future. Data management skills will be critical, as will business systems knowledge. Most importantly, strong logic and an understanding of decision theory will be big differentiators for the professionals of tomorrow.
A wider view of consumer behavior
Besides the change in how we conduct our work, technology is changing the way we view behavior. IIeX focused an entire track on neuroscience and emotional measurement, with a variety of emotional measurement techniques like fMRI, EEG, eye tracking, and facial recognition becoming more mainstream (see Mediapost's: The State Of Neuroscience In Market Research)
If some in our industry see these new technologies as just measurement techniques, they're not seeing the forest for the trees. In fact, the trends and changes in the industry reflect new consumer behavioral models that reflect multiple aspects of decision making processes. During the conference, I even noted the fact that we seem to have reached "critical mass" with regard to behavioral economics.
Gone are the days of the rational economic decision maker. Instead, advances in neuroscience and behavioral economics reveal the strong emotional components of all decisions. If you don't have an understanding of the core value and applications of behavioral economics and the new research in neuroscience, you may as well go back to using MS Office '98, collecting data on 80-column punch cards, and worrying about how to conduct interviews via that new-fangled Internet. Cognitive models developed within the past couple decades have gained acceptance and are frequently being applied in market research. The growing regard for intrinsic measurement gives me hope that we will achieve a more cohesive framework for addressing the emotional and subconscious layers of behavior.
New innovators, new partners, new collaborators
The conference's final day wrapped up with two presentations around a common theme: collaboration. Gayle Fuguitt, CEO/President at Advertising Research Foundation (and former Vice President Global Consumer Insights at General Mills), presented "A Call For A New Collaborative Model," highlighting ARF's efforts to bring clients and competitors together to address the promises and challenges of biometric and neurological research methods .
Gayle's central argument is built on well-regarded themes—organizations need to find new ideas and innovations by fostering the diversity of thought and value a broad team can provide. Her advice: "work with people who don't laugh at your jokes" and "seek partners who are frenemies," highlighting the fact that true collaboration doesn't occur among the like-minded. In a similar vein, Kyle Nel, head of International Consumer Research for Lowe's Home Improvement, presented "Data Philanthropy: Unlocking The Power Of Adjacency Across Sectors." For Kyle, the focus for the future will be on "uncommon partnerships" to help companies gain a competitive advantage.
These new relationships will take market researchers out of their comfort-zone, working with partners who might not bring the same rigor and methodological requirements. The hard work arises from more than accepting compromises; instead, the greatest effort (and reward) comes from working with new partners to find an optimal solution aligning the strengths of each participant with the desired objective. When working with technology partners, market researchers must be aware of tradeoffs when using the technology; no technology solves all problems. (BTW, technology partners, you're not off the hook either. You must be aware that you can't solve all problems and will need to partner with market researchers to create optimal solutions for the business objectives). The effort of collaboration is a matter of compromise and acknowledging that "perfection is often the enemy of progress."
A great opportunity
In spite of all of the posturing about the end of market research as we know it—the irrelevance of the "long-form survey" and the un-engaging nature of many online interview formats, I came away from the conference with a positive outlook on the industry. We're in a unique position, intimately involved in the largest trends that are shaping business and the economy: mobile, social and big data. The Information Economy is fully upon us, and market research has the opportunity to seize the value that new technologies are bringing to businesses and the economy. It's a matter of hard work, collaboration, and courage to accept new ideas and change that will allow us to take advantage of these opportunities.
Jeff is VP of Market Science Solutions at CMB. This marks the first, and probably last, post accompanied by a picture of Vanilla Ice. Find Jeff tweeting @McKennaJeff.
CMB is proud to be named to the Honomichl list of the Top 50 U.S. Market Research Organizations. Check out our case studies to learn more about our business decision focused approach.