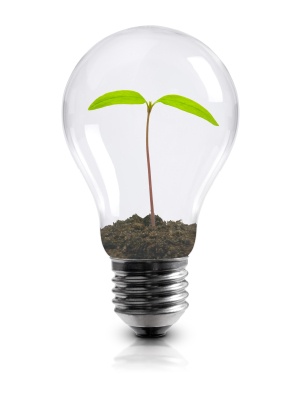 This month, I had the opportunity to attend the Front End of Innovation conference here in Boston. One of the most exciting keynote addresses was provided by Karen Hershenson, Leader of the Clay Street Project at Procter & Gamble (P&G) and was titled Innovation from the Inside-Out. The idea of innovation from the inside-out is especially intriguing to me, because CMB has committed to extensive efforts in product development and innovation. We've formed an innovation group within the company—drawing participation from people all across the organization. Having been involved in innovation programs for the better part of 10 years, I've learned innovation is not a one-size fit all proposition and that it's essential to learn from other leaders and companies about how they harness innovation within their organizations. Karen's story and ideas did not disappoint.
5 Key Lessons from the Clay Street Project:
Karen leads a team of designers, educators, and marketers that solve innovation challenges for P&G brands and noncompetitive Fortune 500 companies. The group—the Clay Street Project—was formed in 2004 and has been instrumental in building innovation teams, individual innovation and creative skills, and impacting many P&G brands. The group is often tasked to solve problems that keep their leaders up at night, addressing cross-business-unit challenges, and looking at entirely new products, or processes that have hit roadblocks.
Karen highlighted some of the key things that drive the delivery of innovation for Clay Street and P&G including:
Use a defining question – "How might we?": I found this to be an excellent question because it's entirely open-ended, it doesn't pre-suppose or seek to direct a particular path, it just asks "how" and lets the person take that first step.
Create the conditions, innovation from the inside out: This is essential. Innovation is not something that can be mandated. Innovation is something you seed, water, nurture, and see what happens, course correcting along the way. On their website, Clay Street notes that innovation is a by-product of work, team, and systems and that many organizations make the mistake of focusing on only one of those, which kills the entire process.
"All practitioners of innovation have a process, and we're no different": I, in particular, liked this idea. I could clearly see the team has a process, but it's an open process. The process of starting with the right question and creating conditions, which seems a bit fluid, are in fact a process. It's just that the process doesn't dictate how you work, nor does it say that your challenge can be solved using this templated idea. By letting the team figure these things out on their own, it's more likely they'll learn the lessons and that knowledge will stay with them as they move out into the organization.
Help teams deliver better long-term value: Ultimately, this is the mission of the Clay Street Project. Innovation impacts so many areas within a company, and there are many individual measures along the way, but in the end, it's about better long-term value.
Understand your environment: As a global company, P&G requires deep consumer insight and long product pipelines filled with solutions for many different types of customers. The types of innovation that P&G need are different from other companies. There are many innovation methods and philosophies to embrace, but you must choose the ones that match your company's culture and customer environment.
I saw many things within Clay Street's guiding principles that are relevant to CMB. In particular, the need to create the conditions for innovation. As a company, CMB has been innovating for three+ decades; we may not have always called it innovation, but we have now put a stake in the ground, and we are calling it out, putting resources towards harnessing innovation as a defining principle. We are clear in our minds that innovation is how we are going to create long-term value for our clients and the company. Finally, we understand our environment, which is part of a rapidly changing service and information industry. Market research is being impacted by technology, changing service models, big data, and client competition. Our need for innovation has its drivers, but I could see that it has many of the same requirements as those of a larger multi-national company like P&G.
Ed is the Director of Product Development and Innovation at CMB. He thinks there is a game changing product or idea within everyone and it's his job to dig it out. You can share ideas with him @edloessi